Download my
Email Platform Comparison Chart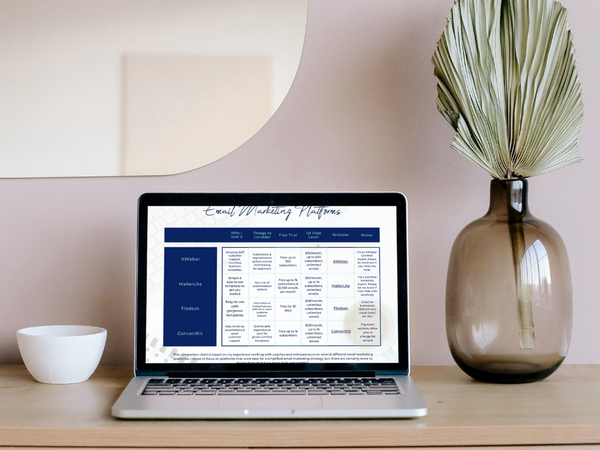 Email Marketing Platform Recommendations
Start your research here with the only email platforms I recommend to my clients.

The best email platforms for a simplified email marketing strategy that will grow with your business.

These easy-to-use email marketing platforms are favored by coaches & entrepreneurs that want to grow their email list and stay consistent with their email strategy.